Knitters and crocheters are aware of how easy it is to go over budget while working on a project. You might not even realize when the costs exceeded the limit. This is why most knitters prefer buying budget yarns especially for larger projects, which would keep their expenses in check. After all, if you can get the desired results with high-quality Malabrigo yarn, why opt for something more pricey?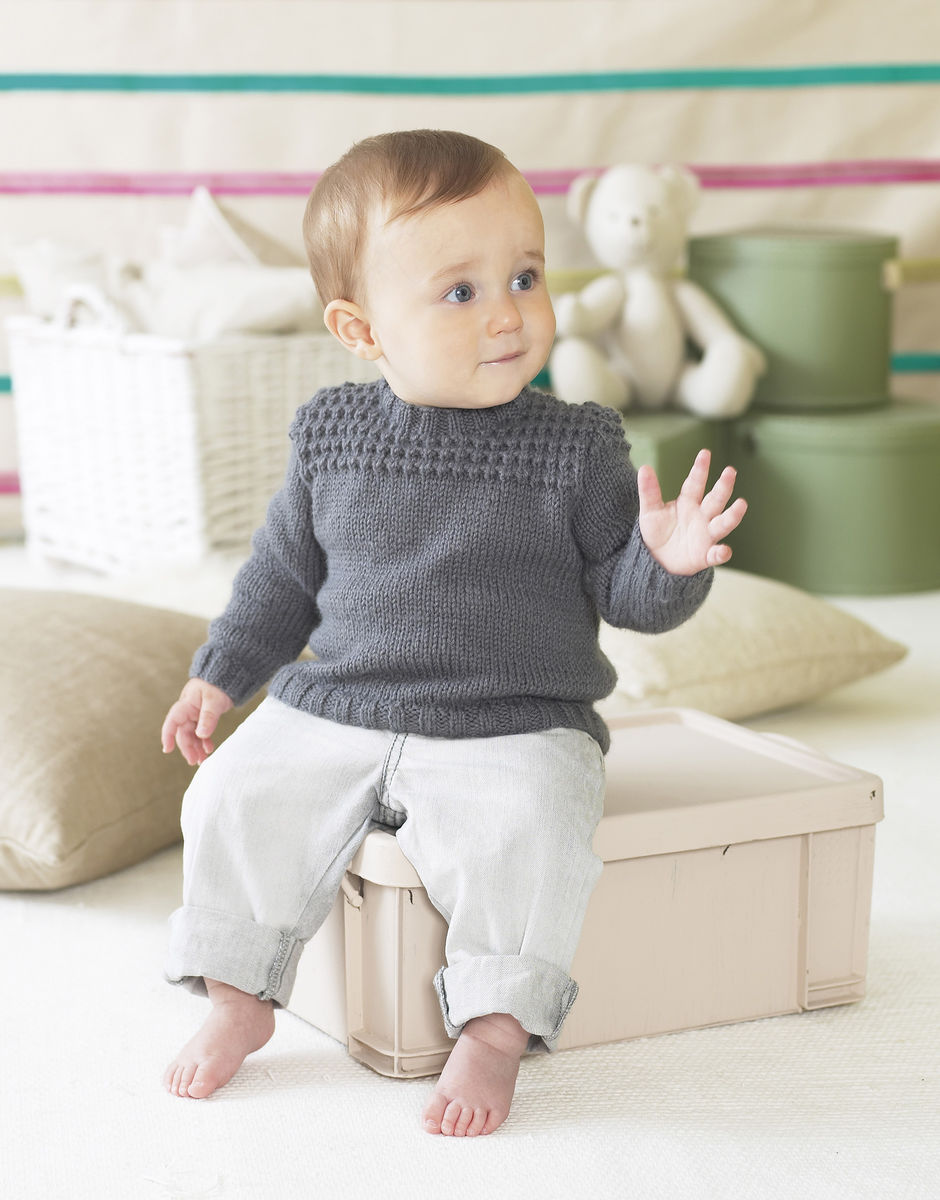 What are budget yarns?
Natural fibers are known to be expensive and understandably so. Their texture and quality speak for themselves. However, the qualities of the natural fibers are now being recreated via technology to produce budget yarns.
The best thing about budget yarns is that although they are affordable, no compromises are made in quality. They come in all types: soft, fluffy, smooth, and hypoallergenic. 
Budget yarn brands to look out for
Not all budget yarns are the same. You can't trust that the same results will be yielded with budget yarns vs top of the line. Therefore, knowing which ones are reliable and high-quality budget yarn brands is of immense importance.
1. Berroco Vintage
This is perhaps one of the most high-quality and reliable options when it comes to buying inexpensive yarn. The versatility in Berroco Vintage yarn patterns will make every knitter happy.
Berroco Vintage Yarn is great for when you need a large quantity of yarn. It's an acrylic, wool, and nylon blend so it will hold up for years to come. It's also great for knitting hardy sweaters and long wearing accessories.
This yarn can be categorized as soft and worsted. It is undoubtedly capable of enhancing the value of your knitting project without increasing the budget significantly.
2. Malabrigo yarn
If authentic and pure yarn is what you need, Malabrigo yarn is one of your best options. The brand is known for it's high quality and for good reason. The yarn offered by Malabrigo is produced by Uruguayan farms and is environmentally sensitive too.
Malabrigo offers affordable hand-dyed wool and blends that are available in multiple patterns and varieties. Whether you are making something artistic and funky or an item for the babies, this brand will not let you down.
For instance, Malabrigo Rios is a super soft yarn ideal for projects requiring extra stitch definition. You can use it to make shawls and wraps. Since the fabric is washable, you can also use the yarn to make garments frequently worn like baby clothes and housewares, among other things. The variety in Malabrigo Rios patterns makes it highly unlikely that you wouldn't be able to find something suited for your project.
The brand also offers Malabrigo Mechita, a fingering weight version in a single ply superwash.  It's fabulous for shawls, scarves, garments, and any type of fine fabric project.
To sum it up, while browsing through online yarn stores, Malabrigo yarn will undoubtedly capture your attention. Its variety and high quality speak for itself. Its prices lie within the range of $10 to $20, depending on the type you get.
3. Cascade yarn
Those looking for inexpensive yarn with no compromise on quality will find their quest ending with Cascade yarn. This brand has a lot to offer, and you can get most of these within $10.
Cascade 220 Superwash is just one of the many unique varieties offered by the brand. It is not only highly versatile and soft, but it is also easy to work with. It can be used for a wide range of knitting projects. Whether you want to make gloves, hats, or even cardigans, Cascade 220 is worth a purchase.
You can also take a look at Cascade yarns Ultra Pima. This cotton yarn works for all seasons. It is a DK weight knitting yarn and is very versatile. Unlike other cotton yarns, it is quite soft. Therefore, you can knit sweaters and baby garments with it. It is also machine washable, making maintenance easier.
4. Sirdar yarn
Sirdar yarn is one of the best budget yarns you can find. The brand has been around since the 1880s and has evolved over time. Now it offers some of the best varieties of yarn, all of them in high quality.
Sirdar Snuggly DK is a plush and soft fabric ideal for making baby garments and sweaters. It has an excellent stitch definition and subtleness to it. It is incredibly easy to work with due to its smooth finish. You can use it to create all types of items for babies and adults too.
Indeed, this is one of those brands that have it all. Whether you want something from the Sirdar yarn baby collection or something suited for adults, it will cater to all your requirements. 
Which is the best of all?
This mostly depends on your preference and requirements. Malabrigo yarn has a lot to offer if you're looking for a hand dyed yarn. Sirdar yarn is good for baby items. Therefore, the yarn best suited for you depends on your projects. If you are looking for quality, versatility, and softness, Malabrigo might be your best bet.
Tips for choosing the best budget yarn
While everyone endeavors to get the best yarn on sale, they aren't sure how to proceed. Here are a few tips that can be of help.
Always pay heed to reviews
In this digital era, no brand can prevent bad reviews from leaking out. Find out more about the brand you want to buy. What is its texture? Does it itch? Is it washable? These are some of the questions you should be asking. It wouldn't take much of your time but will be highly beneficial.
Know the basics
If you are purchasing through online yarn stores, you can't touch the fabric. Therefore, find out all about it via the description. You need to know the importance of yarn weight, fiber content, and yardage. Deciphering the details becomes easier if you understand the terminologies.
Pay heed to the project
You need to know about the type of yarn that would work best for your project. If you intend to make a shawl, search on the internet for the most suitable material for it.
Quality
Just because it is affordable does not imply that it should compromise on quality. Always opt for the yarn brand that is budget-friendly yet maintains high standards of quality.
Make full use of sales
Always be ready to buy yarn on sale. Most online stores conduct sales quite often, so ensure that you do not let this opportunity go waste. Discounts and coupons are also highly beneficial.
Reach out to the seller
Never hesitate to reach out to the seller if you have some queries about the yarn. A readily available seller is one you can trust.
Budget yarn crochet patterns
If you are working on a crocheting project, you want it to be artistic, creative, and high in quality. At the same time, you have to make sure that the budget does not go out of hand. Finding budget-friendly crochet patterns can save you from a lot of trouble.
The only thing you have to ensure is that you know what you are looking for. Opt for those patterns that will bring you closer to the final product you have envisioned.
Conclusion
Cheap yarn can severely compromise the quality of your project. Therefore, it is imperative that you do not undermine the value of quality while looking for affordability. Find a budget yarns that will work with your project. Keep your eyes open for yarns on sale and trust a reliable retailer like Fillory Yarn to provide you with authentic items. Remember, whether you get Malabrigo yarn or something else, quality matters the most.
---