5 Best Yarns for Light, Breezy Summer Knitting Projects
For some reason, we always associate the idea of knitting with that of chilly evenings and winter weather. Yes, it is knitwear like sweaters, blankets, warm fluffy socks and more, which gets you through the most freezing part of the year. But if you believe knitting is reserved just for the winter season, or that knitting in the summer gets too hot, do we have news for you!
Summer knitting yarn projects are a whole other world of fun! Cotton yarn, for example, is one of the most popular yarns for summer knitting projects, for a long list of reasons.
However, it's worth noting that knitting and crocheting for summer projects are quite different from that of winter projects. Each knitting yarn or fiber has its own set of qualities, so you need to make sure the material you use for your summer projects is light, breezy and super breathable.
A Knitter's Guide to The Perfect Summer-Time Knitwear
First and foremost, it's essential for you to know all there is you need to know about worsted weight yarns.
What is Worsted Weight Yarn?
To make things easier for knitters, a yarn weight list has been devised, which allows us to easily understand the thickness and density of different yarn types, so we can pick our yarn, based on the requirements of our knitting projects!
Worsted weight yarn actually lies right in the middle of the yarn weight spectrum, which is why it's also referred to as the 'medium weight yarn'. Being lighter than chunky or bulky yarns, and heavier than the most delicate, fingering weight and lace weight yarns – a worsted weight yarn is suitable for most knitting projects. 
Why should you care about Worsted Weight Yarn?
Well, to put it simply – worsted weight yarn is a really versatile weight for knitting and therefore would make a great choice for your summer knitting projects!
Now that we have you familiarized with yarn weights, let's dig into the world of summer-knitting! With there being quite a few summer-knitting worthy yarns out there, we're here to guide you in choosing which one would suit you and your knitting project best. To put it simply – there are about four types of knitting yarns which are absolutely perfect for the summer.
Cotton Yarn
Linen Yarn
Hemp yarn
Bamboo Yarn
Each one, unique for knitting or crocheting lovely summer cardigans, summer sweaters, crocheted tops, tote bags, beachwear and so much more. 
When knitting in the winter, we often prefer to use wool for our projects since it keeps you super warm and has good insulation qualities – retaining the warmth inside.
However, in the summer, our objective is quite the opposite.
So, what exactly is Cotton Yarn?
Ah, cotton yarn. This one is a delight for knitters and crochets alike.  When taking up knitting projects for the summer, it's fun to be able to dye your fabric in a wide array of colors, from beautiful reds and yellows to subtle whites, creams and everything in between. If you want to be able to dye it yourself then the knitting yarn needs to be able to withstand dyes, and that's exactly why cotton yarn is the perfect pick.
However, before we decide if cotton yarn really is something you would fancy – let's get into its pros and cons, shall we?
Reasons to Love Cotton Yarn!
Summertime the slightest bit of physical exertion will leave you sweaty, and if what you're wearing isn't absorbent enough and doesn't dry up easily, you'll be left feeling super gross, and not to mention – stinky too!
Cotton Yarn can save the day as it's lightweight, flowy, and has absorbent tendencies.
Unlike synthetic yarn, cotton yarn is breathable and that's what makes it perfect for knitting adorable and extremely useful washcloths. What makes this knitting yarn ideal for the purpose of washcloths is how fast they dry up and how durable they are despite being washed countless times.  
Pro-tip: Knit yourself more than one washcloth so while one is in the wash, you still have a backup! 
Worsted weight cotton yarn is a really good choice when knitting dishcloths, as it's the perfect weight for light and breezy knitting projects.  
P.S. If you want to be kind to the environment while getting creative with your fun knitting projects, you might want to consider using 100% organic cotton yarn, meaning no harsh chemicals come into use during its production.
Why Cotton Yarn might not be your type?
Sometimes, certain colors tend to bleed and the color can get all over lighter colored fabrics if they are being laundered together.
Pro tip: Try washing the cotton fabric by itself once before use, to allow any excess color to bleed out in the first wash. 
By nature, cotton yarn is inelastic, and we know, keeping an even tension is key when it comes to knitting. However, because cotton does stretch out easily, and is rather stiff in its making, long periods of knitting with cotton yarn could potentially leave you with a strained hand.
How much can you possibly do with Cotton Yarn?
The knitting possibilities with this wonderful yarn are endless! From lovely summer dresses, tops and bottoms, to kitchen linen such as tea-cozies, dishcloths, washcloths and so much more. The beauty of knitting is that there aren't many rules in the first place – do as you like and let those creative juices flow!
What Is Linen Yarn?
If you're someone who's more familiar with winter-based knitting, meaning, knitting with wool, then linen yarn may come as a whole new experience to you – because it actually is!
And that's what life should be about – wonderful, new experiences. So where exactly does linen yarn come from? Well, it's sprung out from the stem of the Flax plant, so Linen is actually super strong.
What makes Linen Yarn so well loved?
When it comes to summer-knitting projects, linen yarn is a wonderful choice, because of how amazing it is at absorbing moisture and wicking it away – in simple terms, you don't have to walk around all sweaty in the summer. Not only that, but it's also great at drying off fast, which is why it's perfect for wearing to the poolside or even the beach!
Nature is wonderful in its own ways, and Linen yarn is just one of its many marvels – the natural wax coating on the linen fibers are what cause every linen product to have that natural, lustrous sheen. So, whether it's a nice summer maxi, a cute blouse or a cover-up for that beach party, all your products will have a natural sheen and drape.
Linen yarn gives you the ability to easily dye your product into any color you like, so if you're thinking of wearing some beautiful pastel colored tops in the summer daytime, or even darker colors, with linen yarn, you can have it all! 
We all have our fair share of Imperfections?
While its true, linen yarn is almost everything you could ever dream of having for your summer knitting projects – it too, has some shortcomings of its own.
Much like cotton yarn, this too is inelastic by nature – perhaps owing to its extreme strength and sturdiness, however, over long periods of time, knitting with linen yarn could leave with a strained hand or arm.
If you're thinking of knitting up a nice blouse or a light summery throw for yourself, bear in mind, linen yarn is super wrinkly, and a good iron press can only last it so long! So, while you will end up with an elegant product, it may end up being high maintenance.
We'd suggest you swatch before you settle on what you want to knit with, and to avoid bleeding colors, later on, give it a wash first too!
What is Hemp Yarn?
Hemp yarn is an amazing gift from mother nature herself. Derived from the Cannabis Sativa plant, this is a totally natural fiber, and quite frankly has more pros than it does cons when using this as a knitting yarn!
Why you need Hemp Yarn in your life?
We all could use some of the goodness that comes with this amazing knitting fiber. When taking up summer-knitting projects, it's important to bear in mind how cool it will keep you.
But that's what's so great about Hemp yarn, the level of its absorbency is pretty much unmatched when put next to these knitting yarns. Hemp yarn is actually considered an ideal option for cloth diapers too. So, a little bit of summertime moisture or a splash of water here and there is no big deal!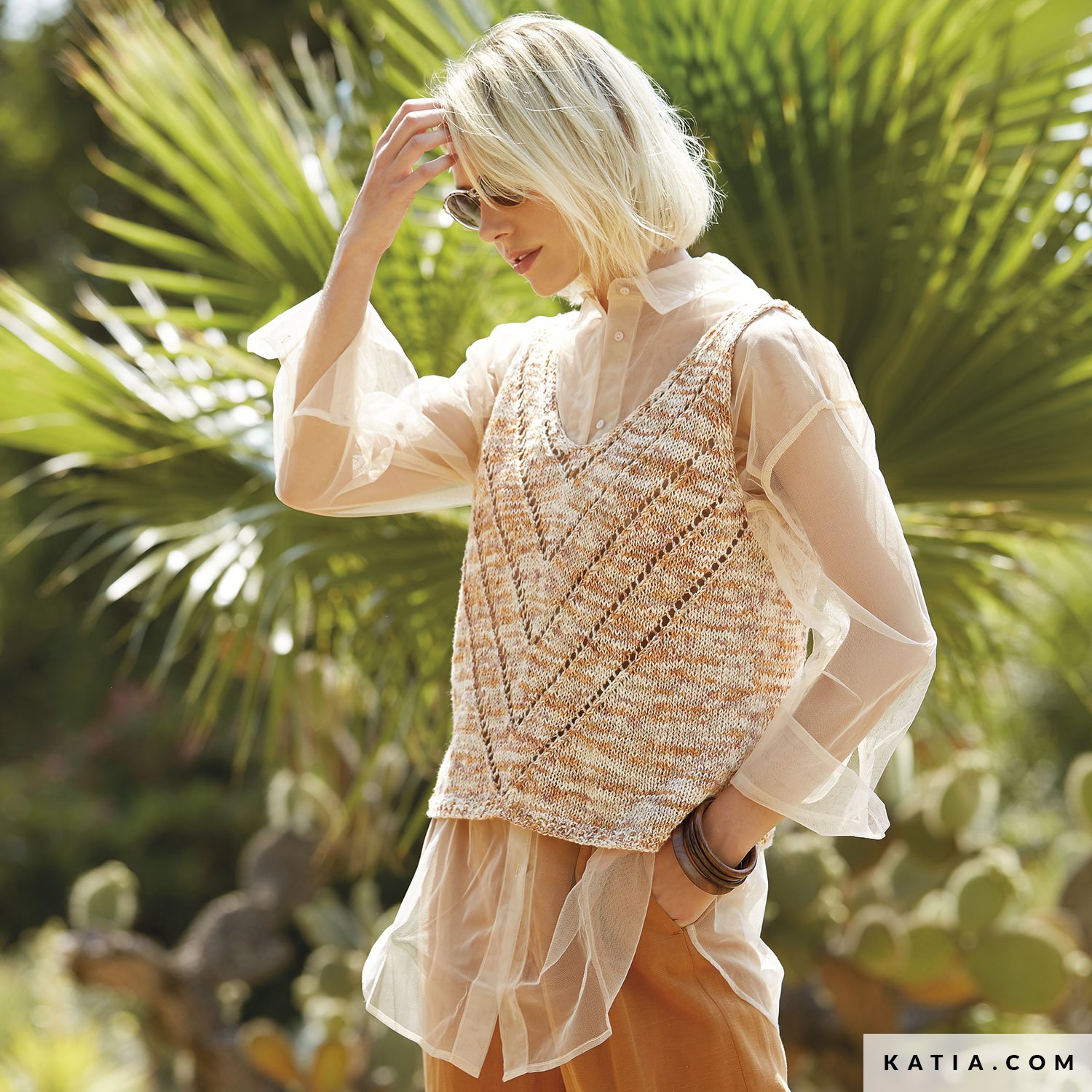 One of the many benefits of this knitting yarn, especially for the summertime is that Hemp yarn can protect you from harmful UV Rays! This amazing knitting fiber will leave you with amazing results in your final products, ones that will actually get softer with each time you wash them, and will still retain their original shape – unlike most knitting yarn products.
Now for the bad news...
All that sounded too good to be true, and so here's some sad news about Hemp yarn.
Hemp fabric can be delicate and may require you to take a little extra care as it may shed a little after the first wear or wash – but don't be alarmed as that's only Hemp yarn being Hemp yarn.
And as amazing as it is, you'd be surprised to know that Hemp yarn is actually not the richest looking fabric when it comes to colors, so while you get great quality, you don't get much variety in color.
However, with all that said, Hemp yarn is actually a class apart as it not only benefits you as a knitter but also benefits the environment around us. This lovely yarn won't shrink or pill which makes it perfect for knitting yourself some summer tees or a chill set of lounge wear for the summertime.
What is Bamboo Yarn?
As suggested by the name itself, Bamboo yarn a plant-based yarn, 100% natural fiber for knitting, and it's absolutely perfect especially for the summertime!
You Can Never Go Wrong With Bamboo Yarn
Made straight from bamboo grass, once it's been processed, you get bamboo yarn, making it eco-friendly – and being smart with our knitting choices is something we owe to the nature that surrounds us.
It's impossible not to love bamboo yarn, as it's often even softer than silk. Your final products end up with a lustrous, luxurious looking sheen and a graceful draping look.
Why Bamboo Yarn might not be the One?
While this yarn is amazing for many reasons, it's worth noting that your final products might be at risk of reduced strength when exposed to water. Which brings us to our next point, which is – If you have a project for the summer which requires frequent washing, this definitely isn't the yarn for you.
We suggest you hand wash or dry clean this yarn.
Which yarn would suit you best?
Now that you know about the best knitting yarns online, for summer, it's time you choose what's best for you. And that comes down to the nature of your project and the uses you want to get out of it.
If you absolutely cannot make up your mind – opt for cotton yarn. The safest, coolest and most easy-going yarn to work with for all your summer-knitting endeavors!
---